Benefits of Membership
Not only does the Quincy Chamber of Commerce contribute to the vitality of the business community as a whole, it can also contribute to the success of your individual business. Benefits to your company include the following:
Health and Dental Insurance
Quincy Chamber members may obtain health and dental insurance at group insurance rates through Health Services Administration (HSA). Click here for more information about the health insurance carriers offered and for contact information for HSA.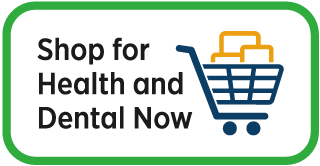 Please call the Quincy Chamber at (617) 471-1700 for information about available dental insurance.
Promotional & Marketing Opportunities
As a member of the Quincy Chamber, you will have numerous opportunities to promote your business to other Quincy Chamber members as well as to the general community. The following are just some of the ways.
Quincy Chamber of Commerce Website
One of the many values of membership is a listing and link on our website, www.thequincychamber.com which is frequented by fellow members, tourists and City of Quincy residents. Visitors can find your business listing three ways – alphabetically, by category or by using key words.
In addition to your listing that's included with your membership, you also have the opportunity to purchase additional banner advertising at special member rates. The Quincy Chamber Website is a great place to promote your business! Contact Erin Glennon, Graphic Design/Marketing Assistant, for more information.
Shop Local!
One of the many values of membership is a listing and link to your business website on TheQuincyChamber.com. This benefit is included in your Quincy Chamber membership and includes:
Directory of all local businesses: Allows residents and visitors to search for businesses by category or name of business.
Private business page: As a Quincy Chamber member, you will have your own "micro site" that is a one page website for your business, complete with contact information, coupons, newsletters, job opportunities and more.
Reviews and articles of your business: Share recent articles or reviews that have been published about your business.
Social Networking: Shop Local can integrate with any Twitter, Linked-In or Facebook account your business may have.
Customers can subscribe to your business: Customers will have the ability to "follow" your business and receive exclusive information on upcoming events, e-newsletters, coupons and whatever else you would like to share.
Member to Member Discounts: Quincy Chamber members can offer discounts and specials exclusively to other members.
Sponsorships
As a member of the Quincy Chamber, you can increase the visibility of your business by sponsoring one of our many events. Our varied events regularly gather representatives from every segment of the Quincy business community and beyond.
All event promotions give prominent credit to sponsors, are sent to the full Chamber mailing list, included in e-newsletters and e-mail reminder notices, advertised via social media avenues and are featured on the Quincy Chamber's website. Contact Dean Rizzo, President, for more information.
Business Listing in Quincy Chamber Membership Directory
As a Chamber member, your business will be listed in our printed Quincy Chamber Membership Directory. This valuable resource is mailed to all Quincy Chamber members. Ad space is also available and is priced to fit any budget.
Literature Displayed in our Visitor Rack
The Visitor Rack at the Quincy Chamber of Commerce office is utilized by many shoppers and tourists who visit Quincy. Keep us supplied with your most recent brochure, and we'll make sure it is displayed. Non-member literature is not displayed.
News in the Chamber Member Happenings E-Newsletter
Let other Quincy Chamber members, city and state officials and non-members know what's new or happening at your business via the Member Happenings E-Newsletter. This monthly vehicle gives your business exposure and allows you to keep others abreast of new products or services, a new location, promotion or staff. Contact Erin Glennon, Graphic Design/Marketing Assistant, for more information.
Direct Mail
Members can take advantage of the Quincy Chamber's database of member businesses for their next promotion. Mailing labels, which are addressed to the main contact of each of our member companies, are available for Quincy Chamber members only. For more information on purchasing a mailing list, please contact Dean Rizzo, President, for more information.

Networking Events and Workshops
The Quincy Chamber of Commerce offers a variety of ways for businesses to connect with each other. From Business District Partnership Meetings, Chamber Breakfasts and "Q-Up" Networking Events, you have unlimited opportunities to network and increase your business contacts. Hosting a meeting or networking event is a great way to get visibility for your business. As a Quincy Chamber member, you enjoy discounted admission rates.
Our "Nuts & Bolts of Business Success" educational workshop series not only provides the knowledge to help you work more efficiently and expand your markets, they are a great way to network with industry peers. These workshops are free to Quincy Chamber members.